Our Healers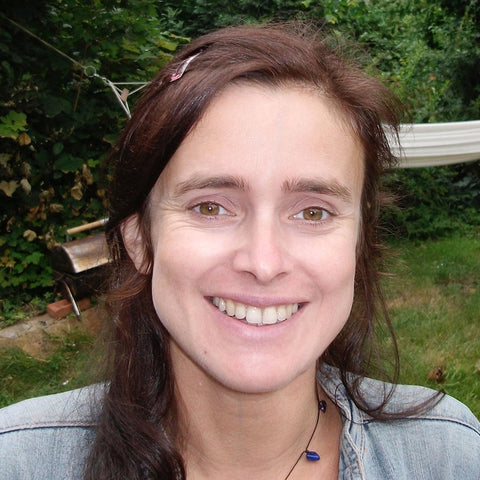 Sarah
Shamanic Energy Clearing, Tarot Reading
Sarah's work has emerged over two decades of following her soul journey. This has included many spiritual and deep personal work, mentors, certifications. She has been working at Two Feathers in the Healing Arts since 2017. Sarah is an empath and seer and has helped many with their personal healing and spiritual journeys.
Sarah specialises in assisting individuals to shift patterns, clear and move stuck energy and empower personal growth. These sessions reveal insight, grounding energy back into the body, rebalancing to walk an integrated path of awakening.
Sarah trained in the British Isles with Shamanic Energy Clearing, Seichem Reiki Healing, Tarot Reading, Plant Energy Healing and Space Clearing.
Sarah takes the ancient and weaves it into our modern world to bring transformation and positive change.
Kay
Tarot Consultant/Reader and Crystal Healer/Therapist.
Kay has been reading and studying the art of Tarot for over three decades. During her readings she calls on her spiritual guidance of wisdom and integrity to assist her. The readings can explore any life situation the client is asking about. Often we can feel overwhelmed by our life choices and having a reading can help with clarification, reassurance and direction. The Tarot is a powerful tool to gain insight and understanding. Information and guidance aims to be relevant and helpful to the client, and leave them feeling uplifted and positive.
Kay's Medicine Wheel Consultations are to assist the client to gain a more holistic view of their current life pathways. They look at the soul's pathway, which includes looking at past life and soul patterns you are working with. The readings use the matrix pattern of the Medicine Wheel and Crystal Energy. Often the readings can connect the client to explore a deeper connection and communication with their spiritual purpose and guidance.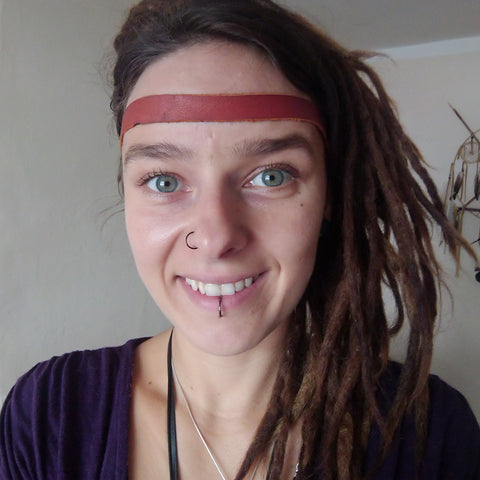 Anja
Tarot and oracle readings
Anja has a great passion for working with people 1 to 1 and in the circle ceremony holding a safe and sacred space to explore all aspects of human journey.
She loves holding shamanic journeys working with the drum spirit guides ancestors power animals and sacred plants as a healer and shamanic practitioner.
She offers tarot and oracle readings with the journey around medicine wheel and practices energy healings with the use of eggs, flowers and herbs.
She also offers shamanic healings that involve use of ancient techniques such as unwanted energy and spirit extraction, psycho pump, ancestor work, soul and power retrieval, repair of energy body.
She works with pendulum cutting energy cords and attachments cleansing and balancing chakras reading colours and meanings of aura.
Anja comes from a lineage of healers where women work as medium healers and medicine women she feels it is a great privilege to learn and sit at the ceremonies with indigenous shamans and british shamans as well as exploring native European teachings from my ancestor line.
Anya loves working with elements directions and sacred rituals.
She is a family orientated person being a mom and a wife, she loves yoga, cooking, animals, and nature
Uli
Tarot readings and shamanic healings
Uli enjoys working with people 1 to 1 or in the group ceremony both by himself or with his wife Anja/
He offers tarot readings that he learned from his mom who is a medicine woman.
Uli is a shamanic practitioner offering shamanic healings and pendulum healings those sacred techniques allow him to work with sickness, trauma, addiction, depression or anything else that humans struggle with.
He also offers space and home cleansings. He uses various tools in his work together with the medicine wheel to create a safe sacred space for his clients.
He feels it has been a great honour to learn from various shamans and wisdom keepers from different continents and offers free phone call consultation.
In his spare time he enjoys cycling, hiking with his wolf dogs, and road trips with family.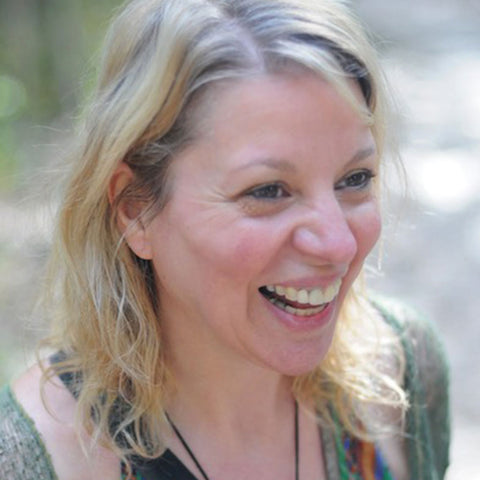 Donna
Shamanic healings and tarot card readings
Donna has been practicing as a Shamanic healer since 2014. To gain experience, Donna has travelled extensively; sat in ceremony; learnt from indigenous healers (Onanya) of the Shipibo tribe deep in the Amazon Rainforest in Peru; and journeyed on pilgrimage across Mexico with Marakames of the Huichol tribe.
With them, she visited their sacred land, Wirikuta, and gained invaluable insights into the way they work and the plant medicine they use. She has also trained and learnt from many experienced healers of this land.
Together, this has proved to be invaluable in her work as a shamanic healer. Donna's healing comes from the heart, demonstrated by empathy, compassion and understanding.
She uses a combination of spirit extraction, ancestral healing, power retrieval, soul retrieval and psychopomp within her healings.
Donna works with the Rider-Waite tarot cards, using her experience both as a reader and Shamanic healer to help people recognise whether the energies around them are having positive or negative effects.
She guides clients to recognise, and work with and through the things that are holding them back. This allows them to bring healing, light and clarity into their lives, creating positive, lasting change and a deep sense of personal empowerment.
She offers practical advice and rituals to integrate these changes.
For more information about Donna, you can visit her website at www.bluedeerhealing.com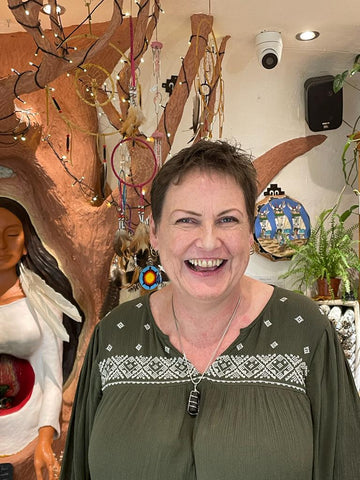 Klare
Tarot and lucky charms readings
Klare is a qualified healer, with 25 plus years of experience. She is a published astrologer, trained counsellor and shamanic practitioner. She uses tarot cards and lucky charms to read for you from the heart.